Can be downloaded from: 32Bit HERE or 64Bit HERE.
The OpenSSL install is fairly straight forward with only a few default setting changes (one due to a bug in cmake).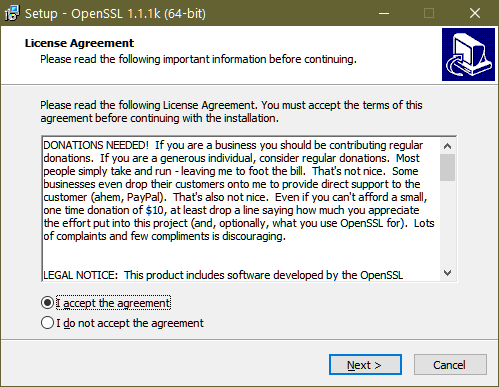 The default folder is C:\Program Files (or C:\Program Files (x86)) as shown below, this needs to be changed.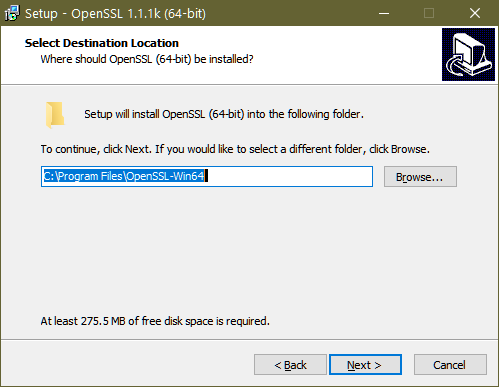 Ensure you change the path to: C:\OpenSSL-Win32 or C:\OpenSSL-Win64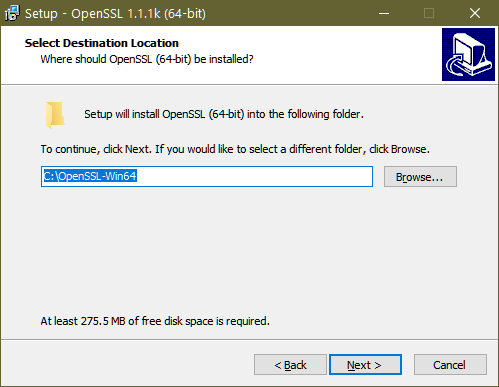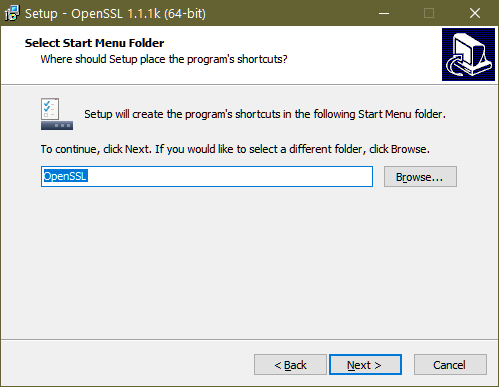 Change the following setting to 'The OpenSSL binaries (/bin) directory)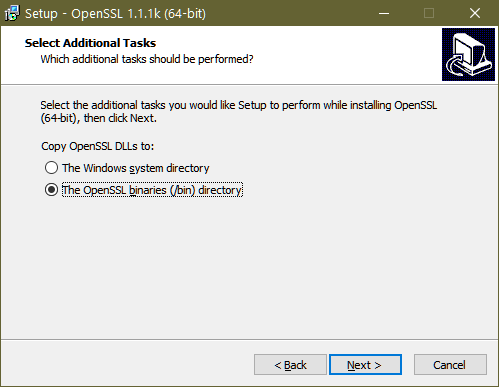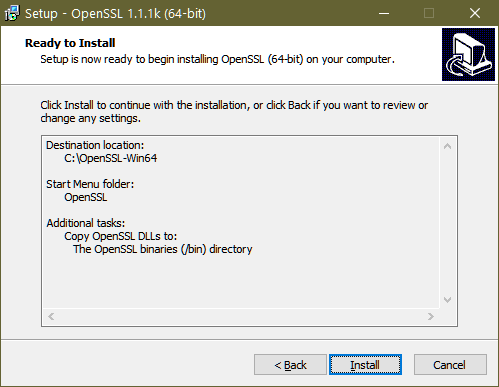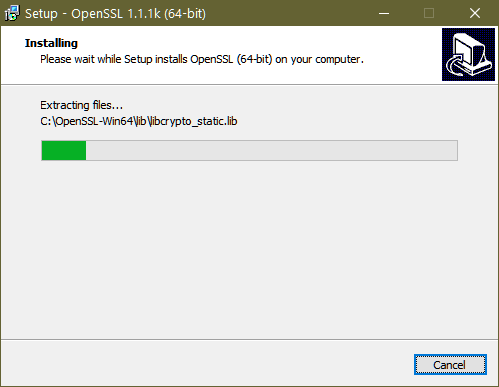 If you want to make a donation to OpenSSL (another open source project) please tick the required box, but you are free to unselect all the boxes.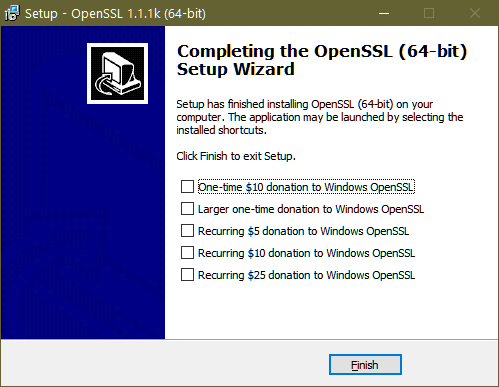 Please should complete the installation of OpenSSL