The Team
Community Managers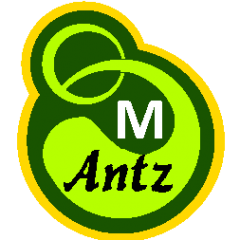 Project Lead Developer (MVP)
Hi i'm Antz and i'm the current Guardian of MaNGOS. Many say i'm the leader of MaNGOS and to some degree thats true, but I prefer Guardian as MaNGOS belongs to all of us. I believe that getMangos should be an Island of friendly, helpful people in an internet full of ego, trolling and unpleasantness.
I am a husband to a lovely wife and father to a young disabled daughter.
I first came across MaNGOS about 2007 and although I was blown away by how great a project it was, the resistance to new ideas by the then senior devs and the 'toxic' environment in the forums persuaded me to leave it be.
Then in 2010 I decided to give it another look and saw that someone new was running MaNGOS and dipped back in, Shortly after I rejoined I witnessed the egotistical drama that was the cMangos split. With the absence of the old senior devs, the new team were a bit more open to new ideas and I signed up to be a forum moderator.
After some further drama where certain cMangos people couldn't live with the idea of MaNGOS continuing to exist, the websites, forum and github repos were hacked and destroyed. In the aftermath both theLuda and Salja decided enough was enough and decided they had had enough and decided to shut MaNGOS down.
I pleaded with them to not let MaNGOS die and if they didn't want to continue, would they give me permission to try. Thankfully they agreed and Along with UnkleNuke we formulated a plan to get MaNGOS back up and running.
During this time I managed to send out emails to most of the membership explaining what was happening, MadMax was one of the few who contacted me offering to help host getmangos.co.uk (as it was then) and also look after the security aspects of the site.
Just as we were getting back up and running, UnkleNuke was struck down with illness which took him out of the picture for a while and so MaNGOS continued with MadMax and I at the helm. The rest is history !!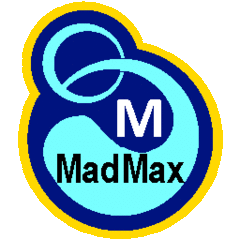 Project Lead Community Manager
Hey! I'm MadMax
I have been here at MaNGOS now since 2013 when I picked up a mass email sent by @antz at the time I replied that sure I would help and with rack space in a data center here we are years later 😀
I got into WoW pretty late, mid-2009 and ran one of the larger guilds with over 100 active members, in fact my guild played a large part in the guild transfers system when it was introduced as we wanted to move realms. These days I don't play retail WoW like I used to, my last year being a multiboxer!
I come from a non-coding background and don't touch the code other then to emergency revert a bad commit 🤣 As such I feel this puts me in the perfect place as Lead Community Manager, I don't need to know how things work but I can get user found issues directly in front of the team.
I also take care of our test servers at www.covenant-wow.com with Antz I look after the GitHub accounts and take care of community and website issues.
I meet at least yearly in person with the current Project Lead Antz to determine the near years course for MaNGOS. I love my horror and survival games

 Anything else you would like to know PM me


Senior Developer (MVP)
I never would have thought that joining the MaNGOS community on November 28th, 2007 would start me down a path of making new friends, lots of laughs, and a learning experience by some very knowledgeable people. 
Like many newcomers, all I wanted was my own little corner of Azeroth was to run around at max level and have the best of everything. But this quickly become boring and I floated around the community,  lurking in the shadows as I bounced around on WoW's live servers and here. After a few years of this I started to chip in with suggestions on missing and incorrect data. This lead to my copy/paste days of using other users SQL query and adding my data in the fields.
A few more years of lurking would bring us to late 2016, early 2017 where I began to learn what did what. I took an active role of volunteering patch submissions all while learning along the way. All of that lead me up the MaNGOS community ladder to where I am now one of the Senior Developers on the MaNGOS staff.

Retired Community Manager

Founder of MaNGOS 2005-2013
MaNGOS Project Founder
This account is for archiving purposes and is not monitored.
MangosVB / MangosSharp Developer
Wiki Team