Configuring the Realm Database
1) Open a command prompt and type IPCONFIG.
2) Find the IP address shown against IPv4 Address: (In this example 192.168.1.33) - This is your local address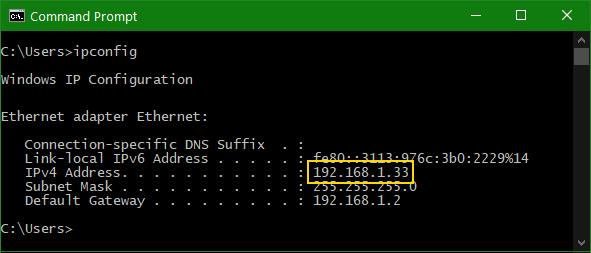 3) Open a browser and visit: http://www.whatsmyip.org/ - You should see a message like:
Your IP Address is: 170.21.133.118     - This is your external IP address and will be different on your system !!
4) Using your normal Database management tool, open your realm database (default name is realmd)
5) Open the table realmlist
6) Enter your external IP address (170.21.133.118) into the field 'address' and your local IP address (192.168.1.33) into the field 'localaddress'


7) Save your changes